Ear Wax Removal Cleaner Information
New 6 Soft Warm White LED lights - 6 Soft Warm White LED lights for true tissue color. NOT as the others blue LED light and red LED light found in the older LED's that were first seen in the marketplace. Our ear otoscope also uses standard disposable specula including all BEBIRD Models. Large and small type for use in adults and children.
Safety Ear Endoscope - Bebird Otoscopes with Soft Ear Silicone Scoop and 3.5mm lens fit the parents' and kids' canal's depth, which can protect our Ear Canal and Eardrum from being hurt. With Temperature Control Feature, closing to our human's temperature, it is not too hot and too cold, please rest assured to use.
Easy to Use on Android or IOS Phone and Tablets - Bebird Otoscope comes with Fast Speed Connection OV WiFi Chip, it is easy to connect to your device. You can use the device without Internet. Compatible with all brands of Smartphones and Tablets, no matter what you have Android or IOS model, you can use it easily and fast connect to yours. Just WIFI Connection, not Bluetooth connect.
Quality Scratch Resistant GLASS Lens - LARGE Optical quality scratch resistant GLASS Lens with optimal focal length and magnification.You can see high-resolution photos and videos of eardrum pathology
Upgraded Model-This ear wax removal has been upgraded to a fixed screw structure with soft silicone ear spoons to bring you a safer ear cleaning experience. And you will get Two-coloured ear spoons*1, Metal-coated ear spoon*1, Micro-USB*1, and a more environmentally friendly package.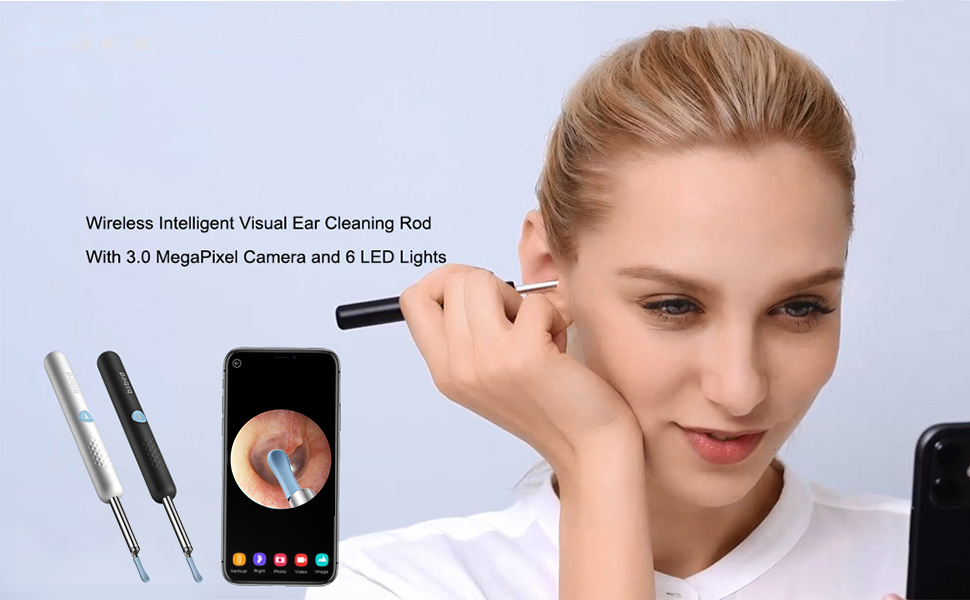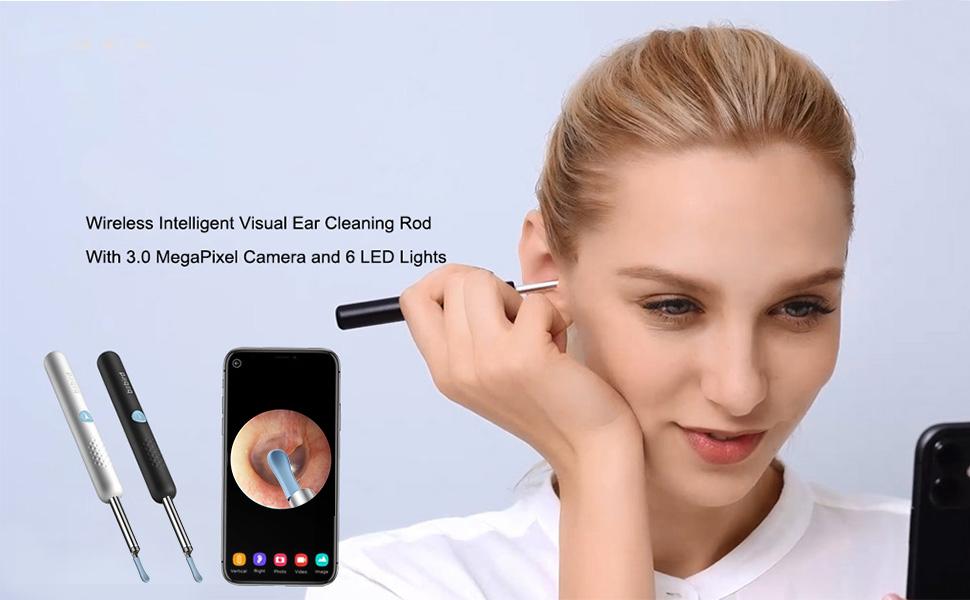 Ear Wax Remover
Bebird is a technology-based company that integrates R&D, production and sales. We are mainly engaged in ear-cleaning health products. The founder of the team has many years of R&D experience, All the products are sold to European, Korea, USA, Australia and Asia, which is over 100 countries.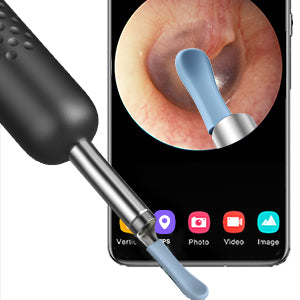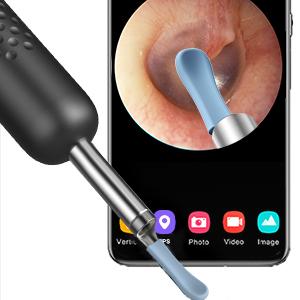 1080P HD Ultra Clear View
With high quality 1080P(2. 0MP lens) full HD resolution can provide superior clear image.
You can take more clear Photos and Videos.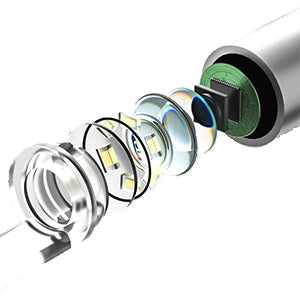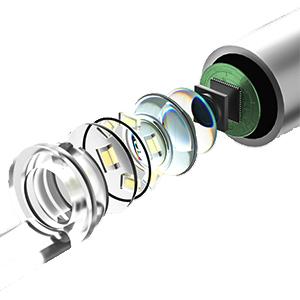 6 Super Lights Lens
6 LED lights around the tip to light any area you wish to see, provides you superior clear image and outstanding color reproduction to capture more realistic images to avoid hurt your ear canal to remove earwax more completely and safely.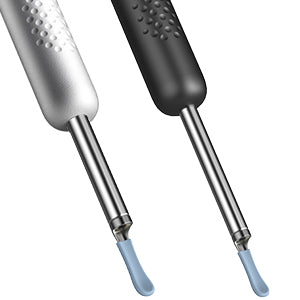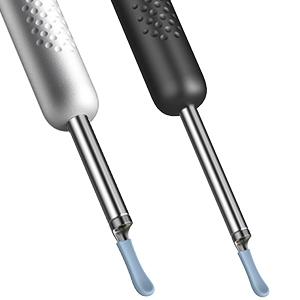 Safer Cleaner
Elegant Shape Skid proof design
No risk of ear injuries due to slippery hand,
Threaded ear spoon
Zinc Alloy Ear Spoon Cover Silicone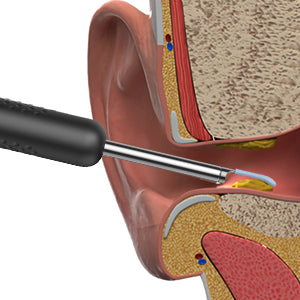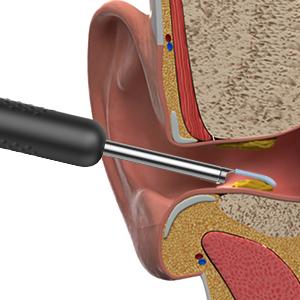 0.15 inch ear camera lens
360°Wide Angle and 3.5mm camera lens, it is a large coverage view to help you remove the earwax much easier and safer.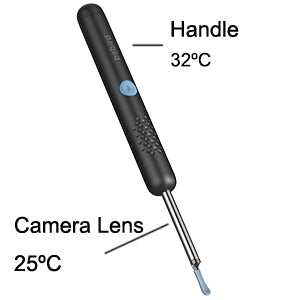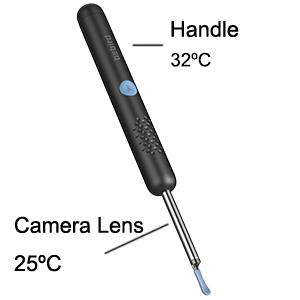 Temperature Control Otoscope
The R1 Otoscope featured with non-heating chip, free from being scald, while long time operation. No mater in summer or winter, it does not make your ears hot or cool. it's friendly and comfortable experience to your family.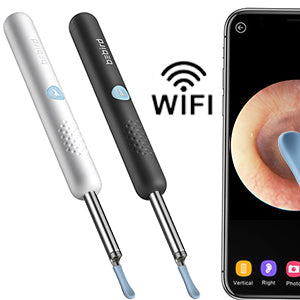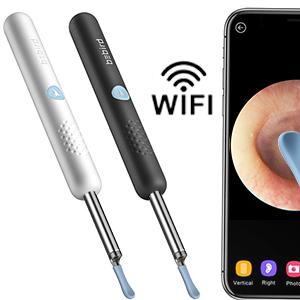 Wifi Otoscope
The R1 ear otoscope can work with android and iOS smart phones and tablets by Wifi. Making it easier to view your ear canal even in dam environment.