Sustainability
Built on sisterhood, our mission at Luxa has always been to create beautiful jewellery with meaning
that people will treasure for years to come. We believe we have a responsibility to the environment
and how we interact with it. Whilst growing our business we are always mindful of long term
environmental sustainability, ensuring our impact on the environment is positive and at the core of
our supply chain strategy, from the factories where the jewellery is made, to the packaging we send
your orders in and the couriers we use to get your jewellery to you.
All of our jewellery is handcrafted with care family-owned
factories that we have been partnering with for years. We ensure every piece in our collection is
produced with 100% recycled silver and 18k gold plate, whilst reducing our carbon footprint and
committing to higher welfare standards than ever before.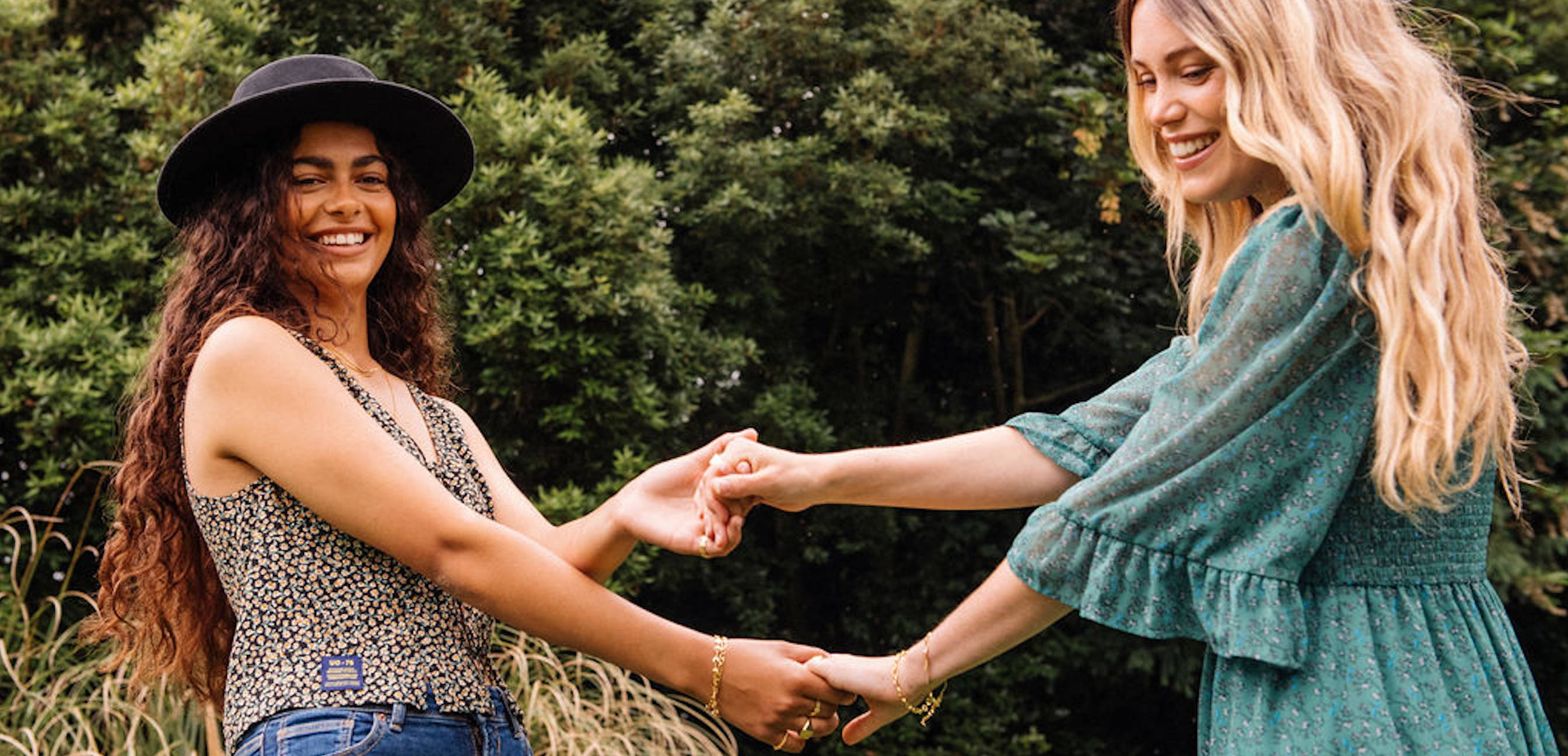 Our latest collection Luxa luxury series, a retro twist on our classic namesake
collection, is our most sustainable yet. Want to know why? Read on...
1. We designed this collection with sustainability at the forefront - a capsule collection of 8
enduring designs that are made to last for years to come
2. We ordered in smaller quantities to avoid overproduction and further processing down
the line
3. As a business, we've reduced our plastic consumption to the bare minimum and now use
compostable materials where possible
4. All of our factories have now signed our Luxa agreement to ensure the welfare of
everyone in our supply chain
The coming years will see us continuing our sustainability journey by setting targets, focusing on four key areas and increasing transparency throughout the business. As stated previously, agreements are in place with suppliers to ensure that welfare standards are met and we are taking a close look at our supply chain as well as reimagining our packaging to make it even more sustainable. We invite our community to get involved and tell us what means the most to them from a sustainability standpoint, opening up th conversation and being transparent about our practices.
At the beginning of 2021 we gave the Luxa audience the opportunity to ask us anything about our sustainability commitments, and here's what you wanted to know:
Q - Is your packaging recyclable and sustainable?
A - Our packaging is indeed recyclable, just remove the magnetic clasp on the box – or even better, re-use to store your jewellery. We use FSC approved paper and card throughout our packaging also.
Q - Where is your jewellery made?
A - Our jewellery is made in family-owned factories in China, in regions known for their expertise in jewellery making. We've been working with many of these suppliers for years and ensure all of our partners agree to our code of conduct regarding business practices, ethically-sourced materials, environmental issues and the welfare of everyone in our supply chain.
Q - What's your jewellery made from?
A - All our jewellery is made from recycled 925 sterling silver...nothing less, with 18k gold plate for the gold pieces. They are of high quality and durable.
Q - What happens to faulty pieces?
A - In the rare occasion that a piece can't be repaired, we'll put faulty items aside to be melted down to make more jewellery. This circularity is really important to us.
Q - How can I make my jewellery last?
A - You can find lots of tips on how to care for your jewellery in our care guid.
Thank you to everyone who got in touch with questions. As always, our channels are open for transparent conversations… If you have any questions when it comes to our sustainability commitment and processes, we'd love to hear from you.