Valentine Jewelry - Best Bundles & Gifts For Your Besti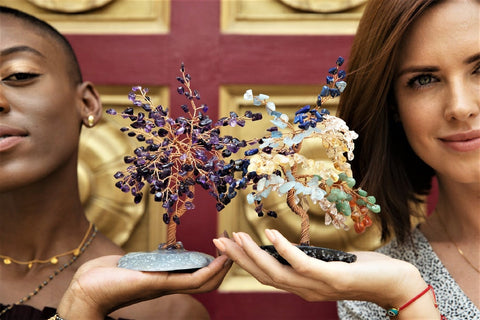 Girlfriend. best friend. BFF's. best friend. Your name, anyway; they're there when we need them. They know our deepest, darkest secrets, our soul's desires, our wild fantasies, and have no judgment.
We talk to each other about boys, marriage, babies, money, with our best friends by our side, and our dreams without limits. Only BFF will support our craziest moments and encourage us to do our best We can do it ok.
Best friends are not just gifts for girlfriends. Moms, dads, aunts, nieces, nephews and cousins ​​are also a blessing to so many of us and our number one confidant and support system.
As besties, we come together with compassion, love your bracelets, and hope that when we disagree, lessons are learned and our relationship is stronger than ever. Our BFFs always have good Intention necklaces and mercy parties are absolute. We can be ourselves around each other and laugh at the most ridiculous and stupid things.
Knowing that our best friends are always there for us, good times, bad times, whenever they deserve a Christmas gift with meaningful and Intention earrings, and we've kept that in mind this holiday season.
We've created beautiful earring bundles and gifts for female creatives with our gorgeous Red String Protection Bracelets, Feng Shui Tree of Life, and our most popular gemstone-adorned wall wishes and keychains. A "thoughtful", "meaningful" and "beautiful" gift for a girl can bring good Luxa, blessing, protection and joy.
Show off your best gift ideas to girlfriends, boyfriends and family how you appreciate and support their incredible life journey, gift ideas for mom that will make for love heart earrings, relationships, enrichment, Happiness, light, etc. open doors. They may panic a little when they open the gift online and realize that you have been listening to their dreams for the future and how they express their every wish.
Also, since this may be the first holiday, we can't hang out with our BFFs or some of our favorite family members, let's make it happen with gifts that will be with them in every way every day​​​ Especially because we know they are with us.
Let's shop with purpose for our good friends. Whatever their goals and intentions, we've created beautiful bundles below. Our Red String Protection Bracelets have a powerful charm and incredible specials. Our Feng Shui Tree of Life has different crystal earring and meanings. Wall Blessings and Keychains and our new Stones and Charms bundles are sure to catch their attention.
INFINITE WISDOM - JADE RED WRAP BUNDLE FOR COUPLES

In the balance of mind and body, we find boundless wisdom and harmony. Discover your full potential and long-term ambitions with our blissful Infinite Wisdom - Emerald Red Couple Pack. Tranquil Buddha symbols enhance your spirituality by bringing inner peace and purifying your mind. Additionally, the Evil Eye bracelet exists as the ultimate protector whose sole purpose is to ward off negative emotions that might hinder our goals.
NOURISH LOVE - SILVER ELEPHANT RED STRING BUNDLE FOR COUPLES

In the light of the Ring of Unconditional Love, we find divine refuge from darkness. Focus your energy bracelet only on the things that are proactive - the things and actions that make each of you a better person with the help of the sacred elephant, as described in our "Nourishing Love - Silver Elephant Red String for Couples" Bundle" featured. With these meaningful bracelets, you don't have to worry about the many worries and negative emotions that are directed at you. In feng shui, the elephant symbol can bring beauty, silent power, kindness, fertility and majestic energy.
ENLIGHTENED SOUL - LOTUS MULTI SYMBOL RED STRING BUNDLE

When we are at peace, we can move around the world in harmony. Why choose a protection symbol when you can get more with our "Enlightened Soul - Lotus Multi Symbol Red String Bundle"? The red rope is the usual base of shielding and is the best canvas to begin spiritual guidance. The lotus is a powerful floral symbol, freeing you from insecurities and letting go of heavy burdens. In addition to this, the OM and Evil Eye necklaces also have deflection properties. The heart symbol representing the core of our being and devotion, affection, and romance and enduring love is actually a necklace.
SILVER PROTECTION RED STRING BUNDLE

The allure of the Tree of Life represents an excellent guide as you embark on a journey that requires patience and dedication. Hamsa bracelet charms bring luck and purity to the wearer. The mysterious Evil Eye earring charm provides powerful protection against evil forces and bad luck.

SPIRIT GUARDIAN - GOLD RED STRING PROTECTION BUNDLE
Under the protection of the benevolent universe, your spirit is free to soar. Our powerful "Spirit Guardian - Gold Red String Protection Bundle" fills your spirit with positive and highest vibrations, clearing any blockages or imbalances with its Positive Energy Balance Bracelet. Bring luck and protection with the Evil Eye Valentine Jewelry Charm. Tree of Life Charm evokes feelings of strength, calm and relaxation. Elephant amulet represents an excellent guide as you embark on a journey that requires patience and dedication.
Luxa Touch isn't just reserved for our bodies and souls. Enrich the walls of your home with the intricate and luxurious details of our wall blessing plaques. The collection is a spiritual jewel that translates into home décor, a quintessential representation of a bright and stable environment. Numerous symbols that have existed for centuries are inlaid with powerful gems, creating a vivid visual appeal for grounding, inspiration, and many other benefits. Your girlfriend will be very excited.


SHOP WALL BLESSINGS & KEY CHAINS
Explore the variety of our curated gift packs, which are designed for gifting while accommodating all spiritual needs and affinities. Whether you choose a stone-focused bundle, or a bundle with rich symbols and charms, rest assured that their Mindfulness Healing Energy Bracelet is destined to enrich the lives of your loved ones.