Pearl Earring - Match Your Jewelry To Your Outfit For The Day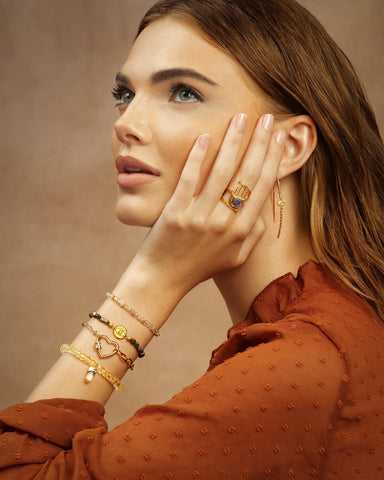 Have you ever seen someone at a party or work and wondered how they could have a complete look with matching jewelry and clothing? You look at them and think your ensemble is awkward and awkward? Well, we're going to give you some helpful tips to boost your confidence in your accessories!
As we all know, the clothes you wear are strategic tools in the business world. The jewelry you wear is an important part of the tool's work. However, with so many beautiful and inspiring jewels out there, it can be difficult to identify the best styling options.
Having said that, the trick you need to know is discovering which pieces can and will add the best finishing touch to your outfit. Here are 5 tips and tricks that fashionistas and fashionistas around the world use to do it every time they go out:
Jewelry: Value Added
Every piece of jewelry you wear must add value to your entire outfit. Coco Chanel always recommends looking in the mirror and taking off a piece of jewelry before you step out of the house. This advice is still sensible, but you might look to see if you need to add a piece.
It's easy to over-accessory and under-accessory. You probably don't need that sentimental piece of jewelry in every outfit you wear. Professional business people should have some fun with accessories!
Should Be Proportional
Accessories and jewelry should control the position of the eyes when people look at you. The result should be that their focus is on you and what you wear is complementary to your body and face. These things should support your functionality and distract people from your flaws. The size of the jewelry is key to achieving this.
For example, a layered necklace look should provide the perfect style to your outfit without overwhelming you. The same goes for the length of the necklace. It shouldn't shorten your neck. Your earrings should also not overlap or overwhelm your earlobes. Paired with a simple shift dress or plain shirt and slacks, a bold cuff can be the perfect accessory, as long as it doesn't make your arms look short. Your jewelry shouldn't take the attention away from you when you're talking.
It should complement your skin and clothing
The jewelry you choose should complement your outfit and elevate your look. Choose gemstone earrings and metals that brighten your complexion. With amethyst bracelets, gold rose gold, silver necklaces, turquoise bracelets and more, your options are endless.
Blue turquoise may suit your skin tone better than turquoise. Alternatively, bright gold may be a better choice for your outfit than rose gold or silver.
Suitable Occasion
Today, the rules for clothing and jewelry styles are loose. Whether for work or play, a pearl necklace can be worn day or night with jeans and bright baubles. But the ground rules should still be considered. For example, you might wear a delicate crystal necklace to a business meeting at the office, but it would be inappropriate to present your case in court. Its brightness will distract the jury from listening to your case.
The tones and vibes of your jewelry and clothing should complement or complement each other, such as mixing centuries and/or seasons. If you're wearing jewelry that contrasts with your outfit, make sure they complement each other. Mixing a black evening gown with daytime floral jewelry certainly won't work, but adding a 1920s retro-inspired bracelet goes well with a tweed jacket.
Versatility
Accessories and jewelry should bring extra interest to your outfit. If a piece of jewelry doesn't complement several items in your wardrobe, it's probably not your best bet. You want your jewelry to match and unmatch multiple items, not just one or two for one or two occasions. It's also not a great deal with matching bracelets, earrings and necklaces. Break up these sets and mix them with other parts.