Gemstone Jewelry - How Aries Affects Each Zodiac Sign
While every sign has its own significant meaning, we would encourage everyone to continue writing a gratitude journal everyday as well as your intentions and desires.

Aries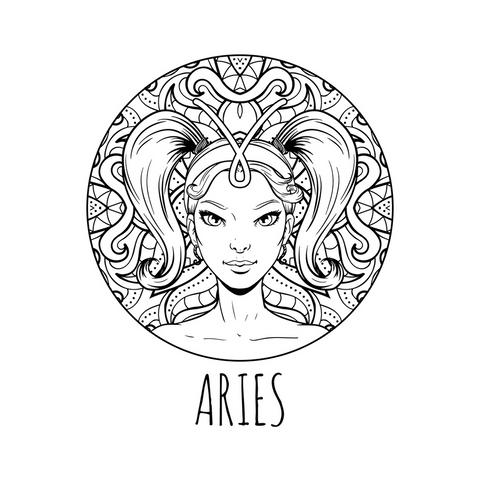 March 21 to April 20
adventurous and energetic
pioneering, brave
Passionate and confident
Dynamic and witty
Happy Birthday Aries Gemstone Jewelry. Despite these uncertain times, you are the "heroine" of all signs and in a good way. It's been a magical year for you, if you make it. Let's start by paying extra attention to your physical fitness and exercise. We know your looks are very important to you, so let's take it up a notch for the next 3 months.
Change up your look, get a new hairstyle, get creative with your makeup, because Love you jewelry is just for you in 2022. So is business. You are a money maker but have a habit of being stuck. This year is the time to "get out of the woods" and take on new challenges. you have this.

Shop Your Intention: Luck & Success Collection

Taurus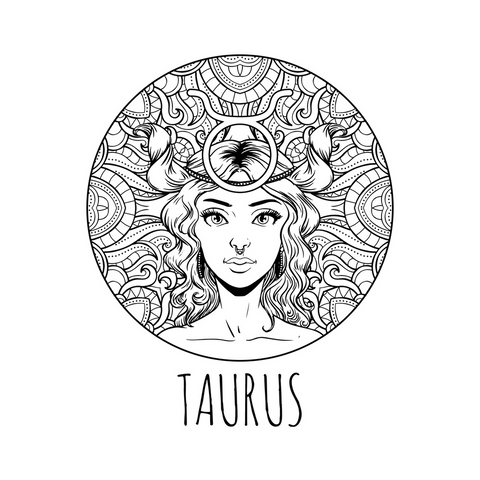 April 21 – May 20
Patient and reliable
warm heart and love
persevere and steadfast
Peace of mind, love safety
Brave Taurus, you can always find a way to make money and keep challenging yourself every day. That's too much energy to release, and it can be physically, emotionally, and mentally taxing.
Goal for 2020: Learn how to enjoy the "simple" things in life. Oh, it's too easy for you.
How, you might ask? Every new or full moon of the month, you create a ritual bath for yourself with lots of your favorite foo foo scented bead necklaces.
Here comes the challenge. meditate. Yes, turn it off. The lovely music and "feel" are meant to simplify the year ahead by creating more balance between the physical and emotional. Sorry guys, this is especially for Taurus men who are overly driven and hardworking.

Gemini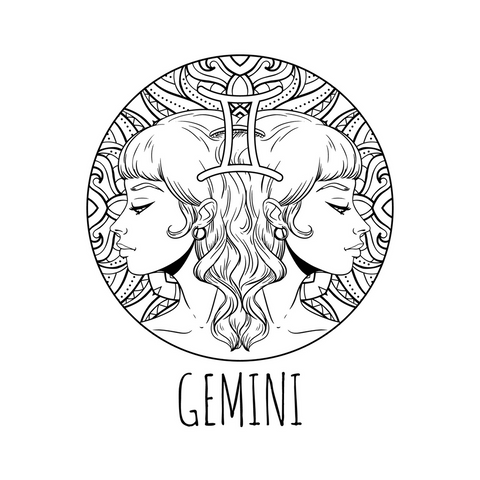 May 22 – June 21
Adaptable and versatile
Sociable and witty
smart
youthful and lively
An amiable, beautiful gem of a Gemini. Heart of gold, willing to do anything for anyone, and often a little too much. Take some time to develop yourself, Gem, you deserve it.
This is a great year to keep your creative juices flowing and elevate your communication game. For the next 3 months, be careful not to get too distracted and start paying attention to details to succeed.
Fun, but frivolous, the gem must, must continue to be organized. Focus on being more disciplined every day. Make a list and review it and proceed with the task. While you'd rather live in a creative world, now is the time to balance and make money. If you persevere, you will be rewarded handsomely this year.
Cancer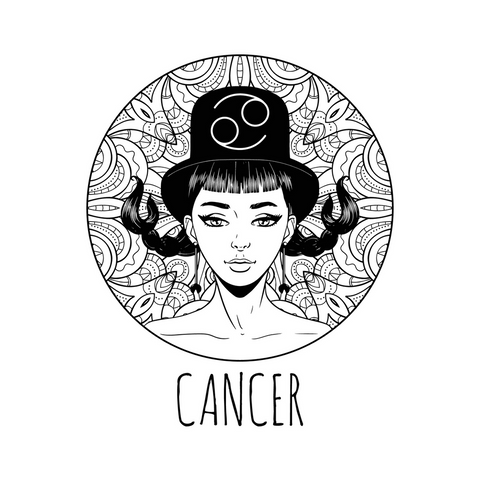 June 22 – July 23
emotion and love
Intuitive and imaginative
shrewd and cautious
protection and compassion
Emotional Cancer Gemstone Jewelry, this is the year you take care of yourself and your loved ones. Taking off your crab shell is never easy for you because you often use it as a safety blanket. 2022 offers you plenty of career opportunities, whether it's a new job, a promotion, or starting a business.
That's why you have to be a little "selfish" and focus on your mind, body, and soul so you can take on challenges and succeed. Based on your ideas, create new projects that interest you. Work hard for your body! There is nothing like music, nature and meditation for your soul.
Leo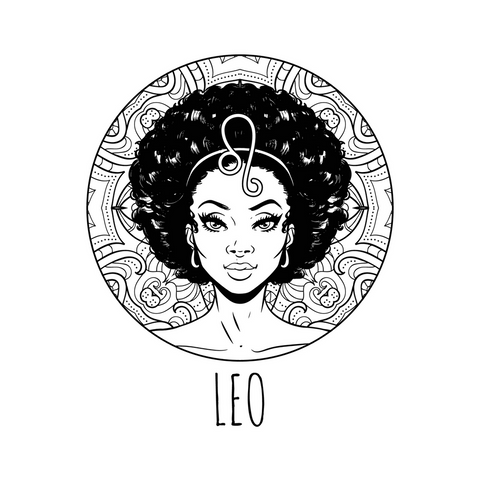 July 23 – August 23
generous and enthusiastic
creative and enthusiastic
broad-minded
Loyalty and love
Outgoing, caring, energetic, life party Leo jewelry, it's time to step out of your comfort zone and expand your expectations for life. If you feel stuck, keep a journal, find out what brings you joy, and move forward by creating an action plan. Once you pursue them, the door will open.
It's also a great time for you to get closer to friends and family, and to shine with your great sense of humor. Use your beautiful warm heart to volunteer more this year, find the foundation of spiritual jewelry, look, read, read, read anyway. Expansion is your business.

Shop Your Intention: Gemstone Jewelry  Collection

Virgo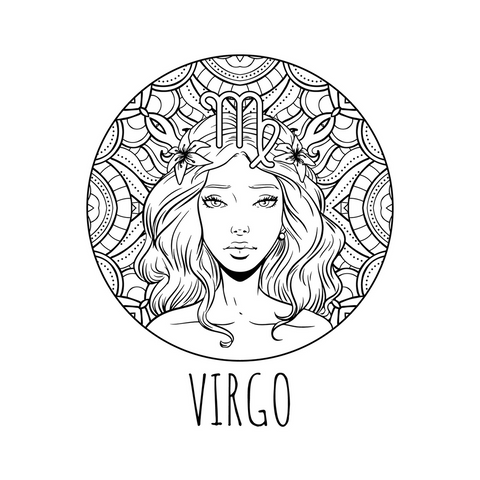 August 24 – September 22
humble and shy
meticulous and reliable
Practical and diligent
Intelligence and Analytics
Jewels of Virgo, get ready for the upcoming year, starting this month in Aries. It's time to pause your traditional logic and focus more on your intuition so you don't miss out on some fun, loving energy.
So, if you're feeling stagnant, push it aside and rely on your natural positivity bracelet to take you to the next level. It's also time to get organized and clear out what you don't need so you can make room for what you do.
Friends will rely more on you and serve them, but keep your boundaries so you don't drain your energy balance bracelet. Take advantage of your naturally meticulous nature and do some heavy spring cleaning in your home or even your car. Get rid of everything you don't need so you can open up new spaces and healing energy bracelets.

Libra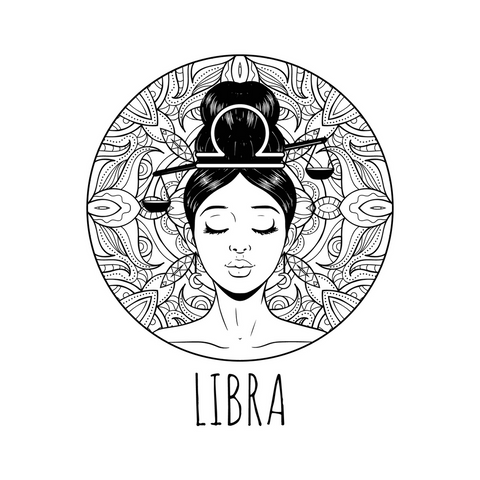 September 23 – October 23
Diplomacy and elegance
romantic and charming
easygoing and sociable
idealistic peace
Hello lover Libra jewelry. Get ready to celebrate life, even more than usual. The never-ending "party" planner and host, 2022 is your year. Attract more close friends and family and create new relationships, because balance is also essential.
Always a dreamer, you need to step into your life more now and achieve your goals as you make your 2022 decisions. While it's not an easy task, you'll find that the harder you work, the more you'll gain. Balance, balance and more between your dream world and your real world is very important for the next 3 months.
Scorpio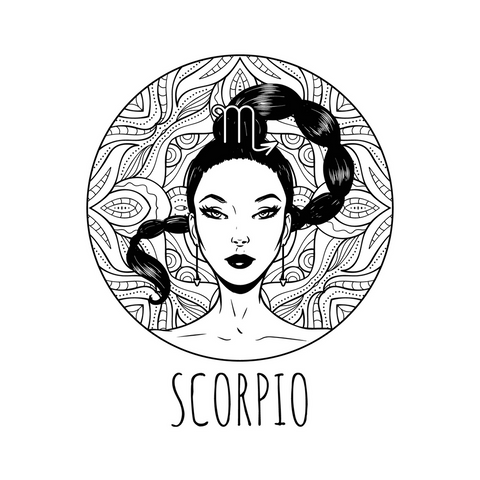 October 24 – November 22
firm and powerful
emotion and intuition
strong and passionate
exciting and magnetic
Never be shy about the Scorpio jewels that will take you on an adventure this year. Now is the time to reinvent yourself so you can reach new goals and show what you really desire. While you're definitely outgoing and won't put up much with it, spend more time being quieter and more introspective over the next month.
You'll find yourself wanting closer, more meaningful relationships, which is why it's so important to document your intentions for 2022.
It's time to do a spring cleaning, create a "friend list" and eliminate those who are bad for your delicate spirit. Use your natural passion to develop new hobbies that you've been "thinking" about.

Sagittarius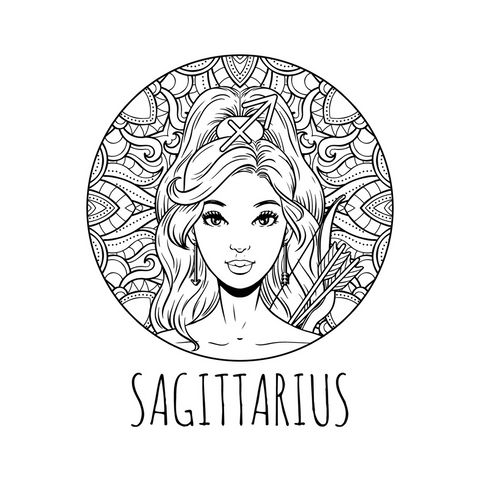 November 23 – December 21
Optimism and love of freedom
lively
Honest and straightforward
Intellectuals and Philosophy
Fiery, vibrant Sagittarius jewelry, it's time for you to imagine what you really want, because now is the time to make it happen. Luck is on your side, but you have to work hard and work smart to achieve and sustain it.
While you are a chatty Cathy and a girlfriend's love ring because communication is so important to you, the next 3 months will be challenging in this regard.
Now is the time to expand your horizons by visiting new places, new people, and learning more about the world, even if it is limited to the Internet at this time. It will appease your love story jewelry to seek philosophy and expand your need for knowledge. Boredom doesn't bode well for you right now.

Capricorn
December 22 – January 20
Pragmatic and steady
Ambitious and disciplined
patience and attentiveness
humorous and reserved
One of the most hardworking signs, Capricorn Jewels, it's time to put your goals and career into overdrive. This is your year of success. Start setting higher goals for yourself while you are in Aries this month. You will meet requirements and exceed expectations.
If you are stuck, become one with the earth and go hiking, biking, buying plants or bringing natural aromatherapy into your home.
Use your sense of humor when you're with friends and family to keep your creativity at peak levels. This will help open up newer and more wonderful relationships.
With your ambitious and disciplined nature, you'll thrive, but don't forget to be a little more patient now if things don't seem to be going your way. Stay focused and all is well in your world.
Aquarius
January 21st – February 18th
friendly and humanitarian
Honesty and Loyalty
originality and creativity
independent intellectual
Free-spirited Aquarius jewelry, you might find the next 3 months a little weird, mostly because you live in a dream world, not a real one. With your heightened awareness of what is going on right now, you need to save the world and become a leader, however, you need to disengage and embrace a newer, non-Aquarius being.
Between now and June, give yourself a break, take more walks, exercise more, and connect with close friends, family, and neighbors. Once the smoke clears, you will feel more grounded and can be our selfless leader again.
If you're feeling more restless than usual, use your creativity and creativity to come up with new ideas and possibilities for what you really want in life. It will be fun.
Pisces
February 19 - March 20
imaginative and sensitive
Compassionate and kind
Selfless and otherworldly
Intuition and empathy
Dreamy Pisces jewelry, it's time to dream bigger! Pay close attention to your intuition and vision as they will guide you towards your deepest desires and goals.
Although things look ominous right now and it's your nature to accept it, don't! It's time to embrace your creativity and hardworking nature and blend them together.
A naturally adventurous soul looking for newer, more exciting ways to learn about culture, food and music. It resonates with you and in any tough time, and Pisces tends to push it aside and hope it goes away. Use your God-given imagination and compassion to find ways to change. You will be on top of the world.