Crystal Earring - The 2022 Fall Jewelry Colors Are Making A Statement!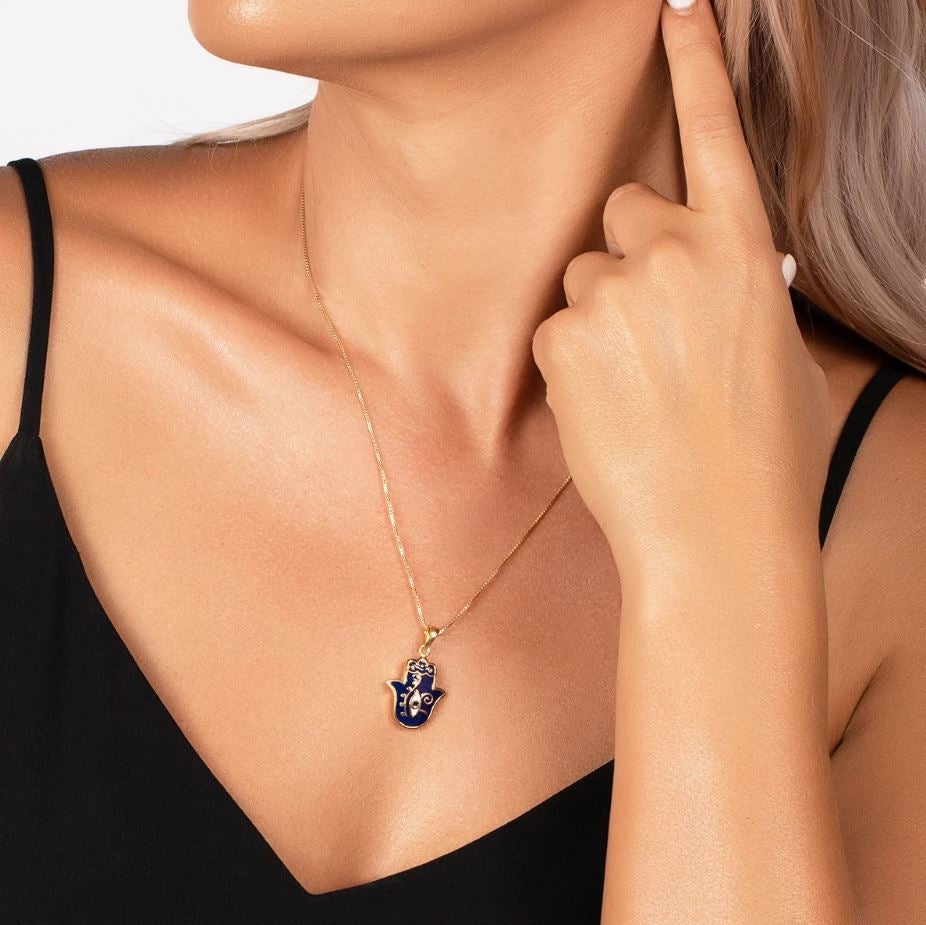 Just like in previous years, New York Fashion Week didn't get us too excited on the runway. Nor are we talking about clothing, handbags or shoes. The Fall/Winter 2022 runway is dominated by luxury jewelry!
When it comes to luxury jewelry stores, fashion is all about maximizing the mood, because it's not just on the arms, ears, and neck. Bags and shoes also come with their own jewelry. The '90s-inspired look we had in our Spring/Summer collection is gone with this year's new and innovative styles.
Luxurious costume jewelry designers have brought us a variety of combinations of charm bracelets and cuffs to wear on our sleeves, the perfect style for women's Wrap charm bracelets. They come in bright colors with an 80s vibe, but with a modern look of 3D printing, rubber and sheet metal.
Speaking of sheet metal, punk is back with a modern black look. It has a sharp urban look here with black hearts, chains and pins. Spring/Summer 2022 trends are like a '90s revival, producing rebellious wholesale luxury jewelry. The black onyx Infinity collection is suitable for this style, necklaces and necklaces for women with layered silver plated chains, which are perfect with leather jackets or hoodies.
And Ears have it!
This year's fashion show is all about the ears! Women's earrings are made with pearls and come as women's single diamond earrings or as a combination. They are layered and come in a safety pin style. While the styles remain modern, they are shoulder-length or simple earmuffs. They are graphic, simple hoops that fit the entire ear, giving extra personality to the lady who adorn them.
Rhinestone body jewelry designs are everywhere this season. From '80s allusions to romantic Victorian, it's full of conservative modern and even some arctic tribal influences. Key motifs on the runway this season included fringe, fringed earrings and leaves.
Black is still going strong
Black is the main focus color (punk is back!) and is often mixed (with class) with crystal earrings. The often bold and oversized look becomes a sophisticated class for delicate little pieces. From the ears to the neck to the arms, layering is the style of the season. Mixing colors with black and mixing metallics is more than an experiment. This is the statement to be made.
But the classic look of pearls is still around, probably more than it has been in decades. You'll find pearls on necklaces, earmuffs, bags, and shoes. Perhaps from the era when Queen Victoria made arrogant looks soft and romantic, even in black.
Autumn Leaves Theme
Foliage and foliage patterns will lead us from spring to summer and into next fall as an overall trend like the sterling silver Tree of Life crystal bracelet. Various types of tassel will evolve with beads and silk on women's silver necklaces or necklines. Another theme on this year's runway was feathers, giving the fashion statement a wintery tribal vibe.
From the elegant look of Swarovski Crystal Earring and pearls to the modern look of today's rough, women's crystal necklaces and pendant necklaces are natural jewelry, just like our multi-stone bangles charm bracelets. Women's diamond stud earrings are crafted from aggressive gemstones with a glamour bracelet for girls and a choker for women.
Jewelry will rule the fashion industry
With rhinestone costume jewelry in all shapes, sizes and styles, it will be popular in the spring and summer fashion world. It's not just physical, either. It can be found on bags, heads, shoes, and just about anywhere else it can be attached.

The post The 2022 Fall jewelry Colors Are Making A Statement! Appeared first on Luxa Crystal Earring